Celebrating ABCMI's Partner Sponsorships
We are thankful and proud to share our feature story highlighting our Business Partner from our 2021-2023 Partnership Sponsorship Program: 
Robert Allan Ltd.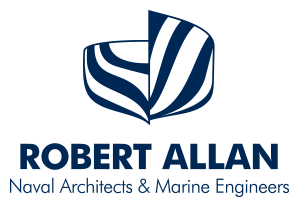 Being a Local Force for a Global Market
"Taking opportunities that you can get in BC and in Canada, promoting the successful completion of projects locally is how you get into the international markets."
A global reputation and impact take time. And often, that time is longer than we may want for our business or organization. Yet if there is one marine industry partner who shows us how perseverance, tenacity and courage are what it takes to be a local force for a global market, then Robert Allan Limited is that example. 
An immigrant from Scotland, Robert Allan started working at Wallace Shipyards in Vancouver, BC in 1919. After nine years, Robert decided to launch his own private business as a consulting naval architect. With the onset of the Great Depression, business survival was a huge challenge. Yet, Robert managed to secure just enough contracts to provide for his family. As business improved, he became the major designer of wooden fish boats in BC throughout the late '40s and '50s. This was augmented by various contracts throughout BC for small ferries, work boats and the occasional tugboat. By the late 1950's, Robert's son Robert F. (Bob) Allan, oversaw the company. With the expansion of the BC Tug and Barge Industry in BC throughout the '60's, replacing older wooden tugs with diesel and steel, the company grew in size and in stature and in 1966 moved out of the basement into its first formal offices. Robert G. (Rob) Allan, currently Executive Chairman of Robert Allan Ltd., reflected on his grandfather and father's legacy in our interview. "There was a fair amount of competition among local naval architect consulting firms, but my grandfather and father were key players in their respective generations. They had the most influential voice." Rob joined his father in 1973 and eventually saw a greater leap of growth in the mid to late 1990s.
What started as a one-man operation out of the family basement, Robert Allan Ltd. grew and now employs 94 people with their core office in Vancouver, and small regional offices in Newfoundland, Europe and Australia. While the amount of business locally and globally can fluctuate, on average BC now represents only about 10% of Robert Allan Ltd.'s business. President and CEO of Robert Allan Ltd., Mike Fitzpatrick, says "about 70% of our business is global. We currently have vessels to our designs under construction in a total of 34 different shipyards in 19 different countries."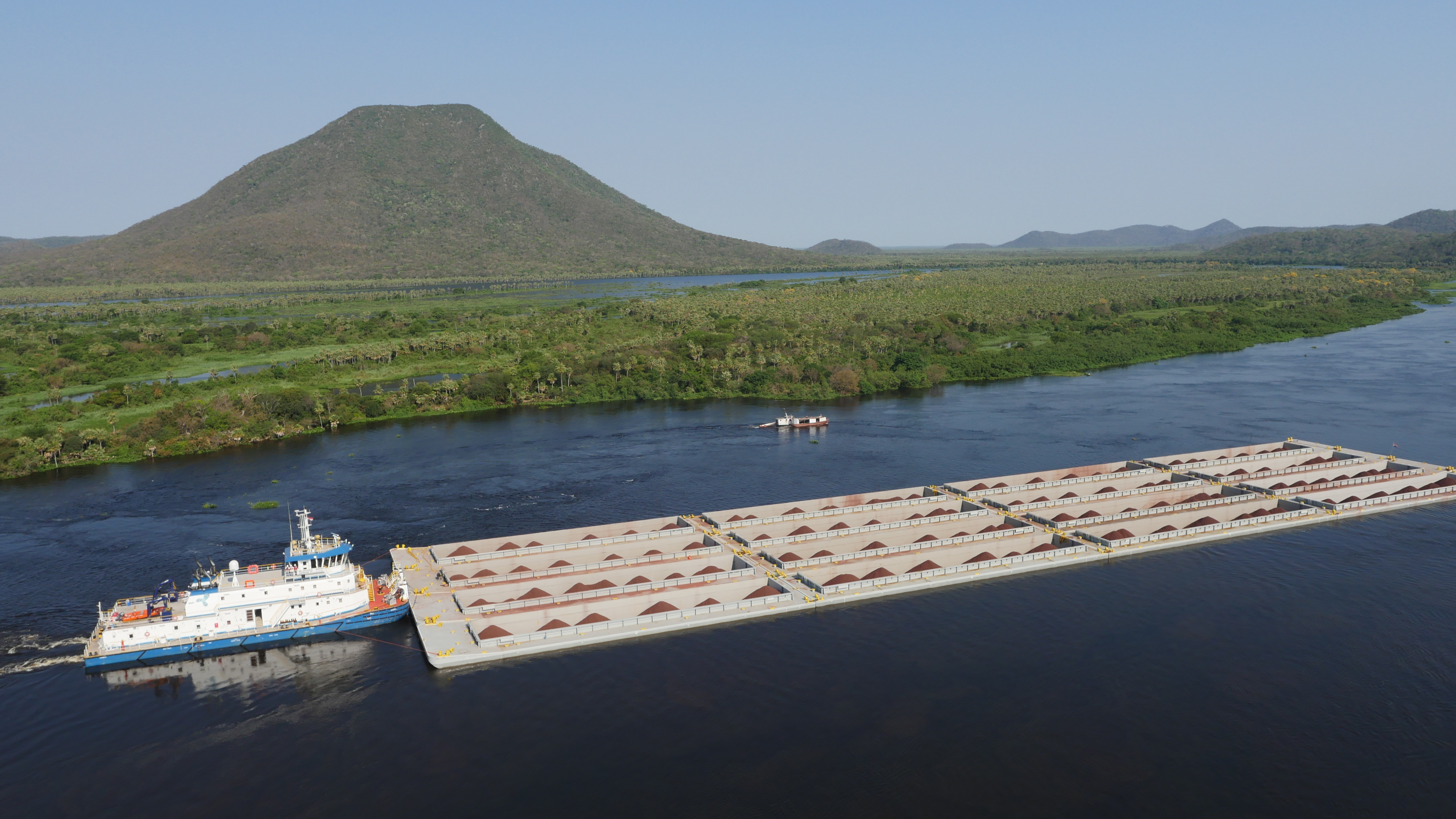 Designs for the inland river systems in South America are a major part of the company's activities today.
Robert Allan Ltd.'s "95-year-old story is inextricably linked with the BC marine industry, and we owe our international success to the lessons learned from clients here in BC. In particular, our early work with the BC tug and barge industry (beginning in the late 1950's) gave us a strong understanding of the demands of this business and what would make a successful tugboat. [Our] connection with C.H. Cates & Sons Ltd in the replacement of their entire tug fleet from wood to steel, and especially with the introduction of Z-drive propulsion into the Canadian tug industry, was instrumental in our work attracting international attention." 
Today, the efforts to decarbonize the marine industry is a large factor and core effort of Robert Allan Ltd. "In 2019, about 10% of our projects involved some form of decarbonizing vessels. In the last 12 months, 65% of the projects we've done are decarbonized and fitted to reduce emissions." Using a combination of solutions like green methanol[1], LNG or battery electric tugs, Mike says that creating retro-fitted solutions to each unique market is key to responding to the needs of decarbonization. "Versatile solutions are needed to meet versatile needs of vessels. [Our] goal is to find the lowest carbon imprint for each market, because we are leaders in a variety of solutions and methods. People trust us because we provide an independent solution that meets their unique needs." 
Robert Allan Ltd. has a host of projects underway and "in a few months, HaiSea Marine, a joint venture of Seaspan and the Haisla Nation, will take delivery from Sanmar of a fleet of world-leading new tugs for the Kitimat LNG project. This includes three all-electric, 5288 kW ship-handling tugs and a pair of 40 metre, dual-fuel (LNG and diesel) high-performance escort tugs to ensure the safe handling of the tankers associated with that major project."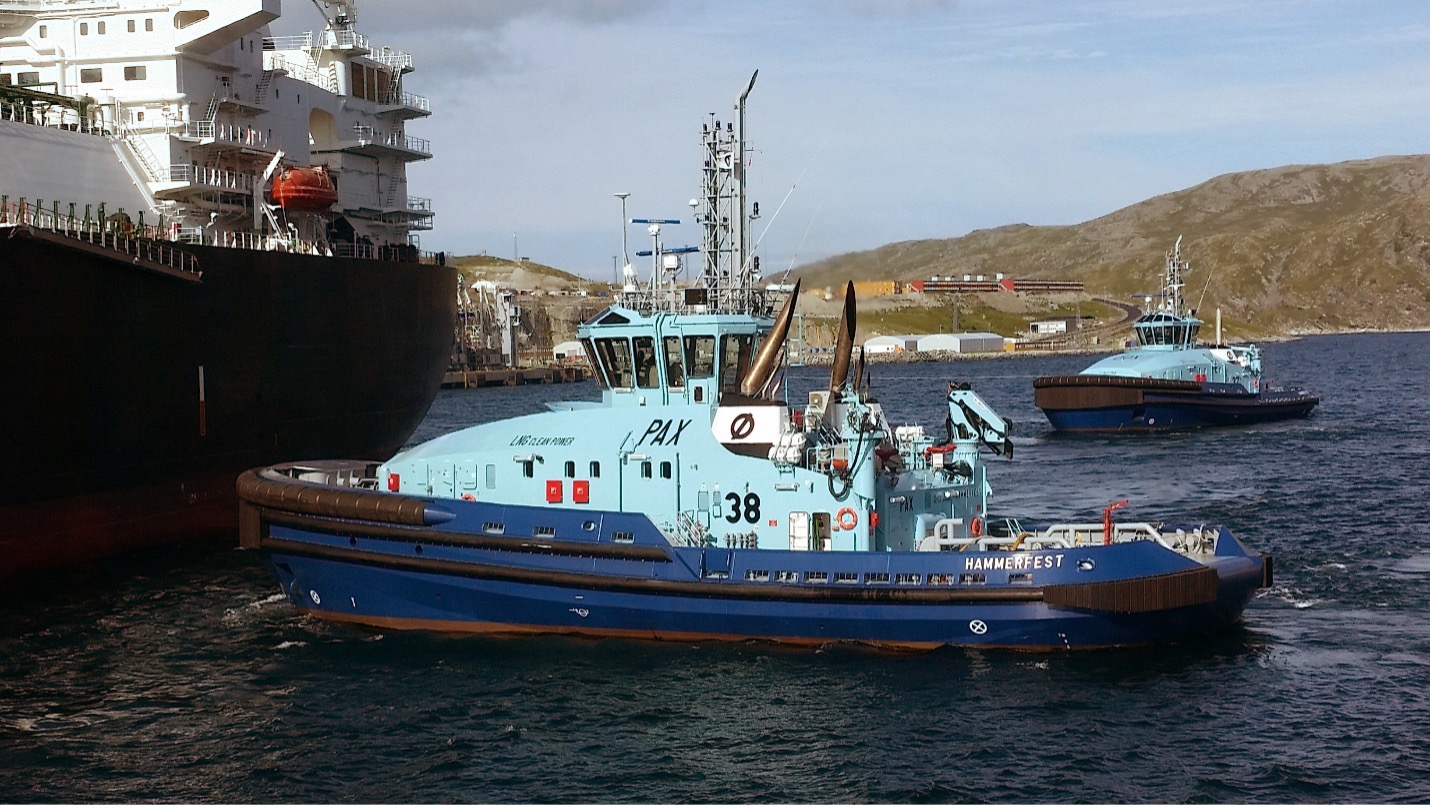 These powerful dual-fuel escort tugs working at an LNG terminal in the far north of Norway are the prototypes for the new escort tugs for HaiSea Marine.
Mike's encouragement to other marine businesses seeking to expand is this: "A proven track record of success is important. Taking opportunities that you can get in BC and in Canada, promoting the successful completion of projects locally is how you get into the international markets." Partnership with ABCMI is also instrumental in seizing opportunities locally and nationally. "Understanding the range of services that are available in the marine industry of BC, which we weren't aware of before, ABCMI helped us see those things. The biggest impact for us is the megaphone to the government when we need to get their attention. Using ABCMI as a lobbying advocate to speak for the voice of our industry in BC is really the most important part of ABCMI for us." We are proud to be a partner and amplify the voice of Robert Allan Ltd.
Robert Allan Ltd. is a forerunner of innovation and ingenuity in their field and represents an important historical imprint of BC's marine industry both locally and globally. "If my grandfather and father could see the growth and the reputation that the company enjoys today, I think they would be extremely proud. I'm sure they would be delighted to see it as such a well-regarded global industry."
To learn more about Robert Allan Ltd. and their "Canadian success story in the global maritime world", check out Workboats for the World: The Robert Allan Story written by Rob Allan with Peter Robson. Make sure to follow them across all social media platforms and be sure to share the Robert Allan Memorial Scholarship information within your networks for students to apply by June 30th.
---
[1] Green e-methonal is "obtained from CO2 captured from renewable sources (e.g. via BECCS or DAC) and green hydrogen, [for example] hydrogen produced with renewable energy." IRENA and Methanol Institute (2021), Innovation Outlook : Renewable Methanol, International Renewable Energy Agency, Abu Dhabi, p. 12.
Copyright © 2023

Association of British Columbia Marine Industries

, All rights reserved.
 

This email was sent by:
Association of British Columbia Marine Industries
201-2527 Beacon Avenue
Sidney, BC, CA, V8L 1Y1

 

You have received this email because you are a member or existing contact of Association of British Columbia Marine Industries, a membership organization powered by SilkStart. update notification preferences unsubscribe from this list