Organized by:
Diversified Communications UK Ltd.
In Partnership with:
Society of Maritime Industries - UK
Hosted by:
National Oceanography Centre - European Way, Southampton SO14 3ZH, UK
Industry supporters:
Society for Underwater Technology (SUT)
International Marine Contractors Association (IMCA)
Challenger Society for Marine Science
Marine Technology Society
Oceanic Engineering Society (OES)
Chartered Institution of CIVIL ENGINEERING SURVEYORS (CICES)
International Institute of Marine Surveying
International Ocean Science & Technology Industry Association (IOSTIA)
Blue Tech Cluster Alliance
TMA BlueTech
Media Supporters:
Civil Engineering Surveyor Magazine
Dockyard Magazine
Eco Magazine
GeoConnexion
Hydro International
inDepth Oil & Gas
International Ocean Systems
The Journal of Ocean Technology
inDepth Wind
Maritime Journal
Marine technology Reporter
inDepth Maritime
Ocean News & Technology
ROV Planet
Sea Technology Magazine
Shepard
Subsea & Offshore Service Magazine
The Marine Professional
Underwater Contractor International
Unmanned Systems Technology Magazine
Underwater Vehicles Two
Underwater Technology Two
Subsea Expo
Meet over 300 suppliers to discover the latest products, technologies and techniques that will transform your business.
See marine autonomous systems, biological and chemical sensors, survey tools and so much more in action. Test-drive the newest products in the dockside waters, onboard vessels, in the test tank and in classrooms.
Take part in a free innovation and sustainability conference. Speakers from 2021 included Ralph Rayner from the NOAA IOOS Program Office, Iman Hill, Executive Director at IOGP and Alex Rogers, Science Director at REV Ocean and many more. They shared how businesses can adapt to the energy transition, reach Net Zero Carbon targets and become more sustainable.
Ocean Business is a safe environment for you to discover, share ideas and define your future business roadmap. It's completely free to attend so register your interest today.
Registration for this event has passed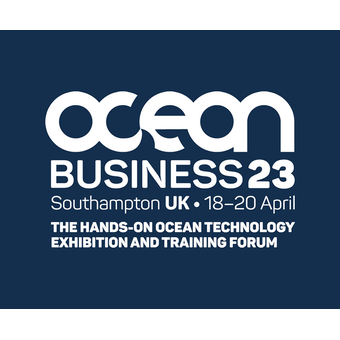 European Way, Southampton SO14 3ZH, UK