Thank you to our Sponsors!!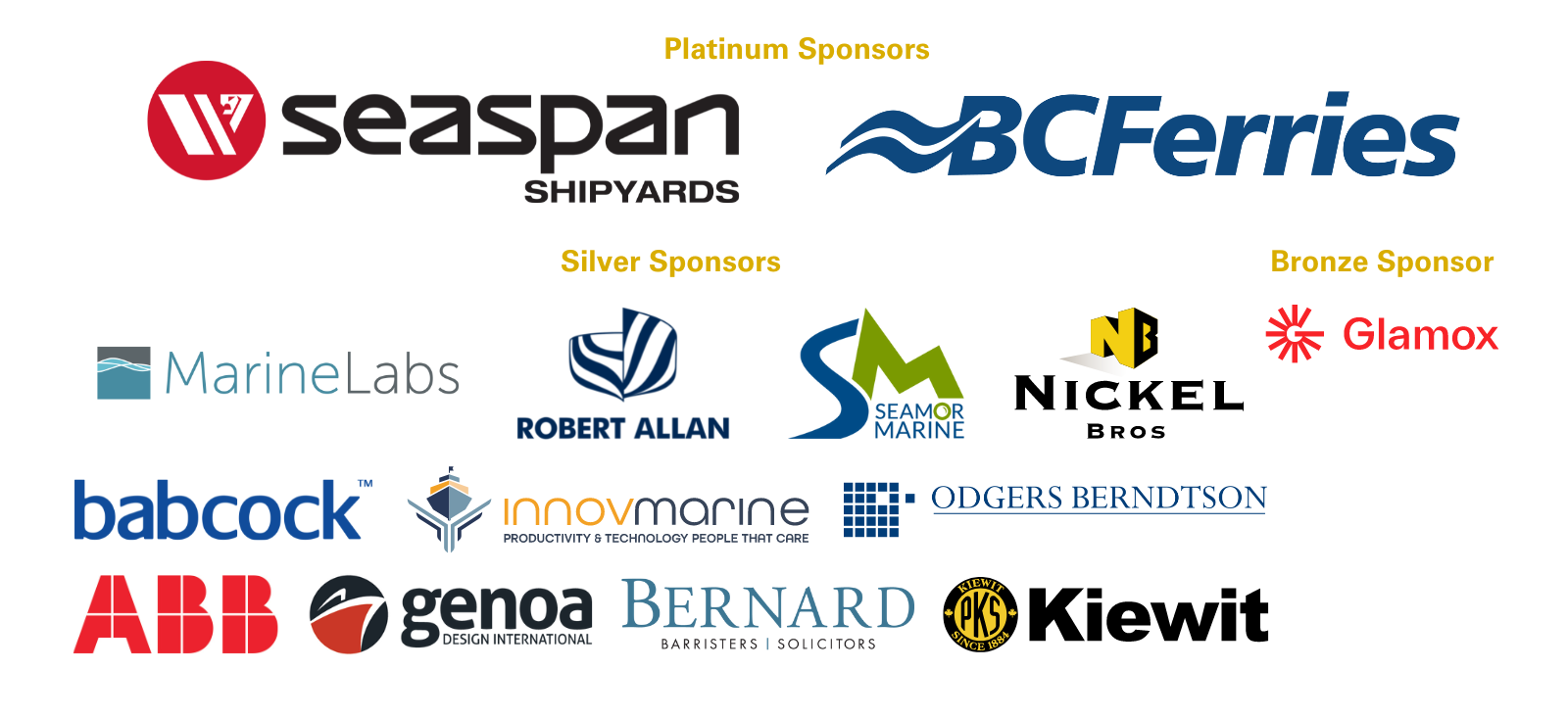 Event Details
Showcase your company to industry and display your latest innovative technologies, products and services.
Each exhibitor space includes the following:
10' x 10' space
6' x 30" covered table
2 chairs
Electrical power etc. is available to purchase directly through Convention Centre Exhibitor Services.
The Networking Reception, all lunches and breaks will be served in this area.
Day 1 | Tuesday, November 8
06:30: Trade Show Set-Up – Registration for Exhibitors
08:30: Registration and coffee
08:30 Trade Show opens
09:30 – 09:35: Opening Remarks – ABCMI (Executive Director)
09:35 – 09:50: Opening Keynote Speaker – Honourable Ravi Kahlon, Minister of Jobs, Economic Recovery and Innovation, Government of British Columbia
09:50 – 10:50: Panels 1A – Defence Procurement Business Opportunities – Speaking to business opportunities created for SMEs through their activities through supply chains, ITB and IRB offset obligations, and Value Propositions.
Moderator: Alex Rueben
Panel 1A:
• Babcock Canada – Phill Davidson, Integrated Logistics and Supply Chain Director
• Raytheon Canada – Barry Windsor, Capture Manager ITB/IRB
• Seaspan Shipyards – Steve Christiansen, Vice President, Supply Chain Management
• SNC Lavalin – Dennis Plonka, Operations Director - Defence & Logistics
10:50 - 11:20: Coffee & Health Break - also time for networking and Trade Show
11:20 - 12:20: Panel 1B - Defence Procurement Business Opportunities
• CAE – Kelly Hewitt, Industrial Cooperation & Contract Manager
• Lockheed Martin Canada RMS – Glenn Copeland, Vice President and General Manager
• MDA – Steven Yankovitch, Senior Program Director, CSC Project
• Thales Canada – Simon Sukstorf, Program Director, National Shipbuilding Strategy

12:20 – 13:20: Lunch – also time for networking and allowing attendees to see Trade Show
13:20 – 13:40: Featured Speaker – Honourable Carla Qualtrough, Minister of Employment, Workforce Development and Disability Inclusion of Canada.
13:40 – 15:00: Panel # 2 – Trends and Technologies in BC Ports and Terminals – Includes anything from infrastructure to support decarbonization, to innovation and new technologies addressing port and terminal needs, to planned expansion in capabilities and capacities, to supply chain and productivity challenges.
Moderator: Scott Beatty, CEO MarineLabs
• Vancouver Fraser Port Authority – John Kerolus, Manager Infrastructure Partnerships
• Wärtsilä Product Group Ports – Olga Davletalieva, Head of Product, Port Efficiency
• DP World Vancouver Terminal – Joel Werner, General Manager, Vancouver Terminal
• Kongsberg – Konrad Mech, Sales Director, Coasts, Ports and Inland Waterways
• Ledcor Resources & Transportation – Capt Ferdi van de Kuijlen, Senior Vice President Marine
15:00 – 15:30: Coffee & Health Break – also time for networking and Trade Show
15:30 – 17:00: Panel # 3 – How do we solve our Labour Force needs? – The number one issue for most of our businesses is obtaining skilled workers to fill existing job vacancies and then upskilling and retaining these workers as the business evolves. We can no longer assume that there is a ready supply of labour and suitable skill sets to fill our job vacancies. What are our challenges and what actions do we need to be taking to address our labour force needs? Are we doing enough to attract and recruit newcomers into our industry? What are we doing to ensure that suitable and relevant training and education is in place to support our industry? What about under-represented demographics and diversity and inclusion in our labour force? The pursuit of diversity in the labour force isn't just about doing the right thing; it's strategic in terms of business growth in our industry.
Moderator: Alex Rueben
• Genoa Design – Gina Pecore, CEO
• Camosun College – Michelle Brown, Director, Professional Studies & Industry Training
• BC Ferries – Dana Tremblay, Senior Manager, Talent Strategies
• Odgers Berndtson – Callum Wallace, Principal
• Industry Training Authority – Craig Woods, External Relations Advisor
• Malatest Consulting – Rob Malatest, President
17:00 – 19:00: Networking Reception (in Trade Show area)
---

Day 2 | Wednesday, November 9
08:00 – Trade Show opens
08:30 – 08:40: Day 2 Opening Remarks and Brief Presentation – ABCMI (Executive Director)
08:40 – 09:00: Featured Speaker – Pierre Cleroux, BDC's Chief Economist & VP Research to speak on the latest global, national, and regional economic outlook.
09:00 – 10:30: Panel # 4 – Marine and Ocean Innovations – This panel includes a wide range of topics including Decarbonization of Shipping; Hybrid & Battery Technology; Vessel Alternative Fuels & Power Sources; Renewable Marine Energy Applications; Innovation Supports, and Ocean Sensors.
Moderator: Dan McGreer
• University of Victoria (IESVic) – Zuomin Dong, Professor, Institute for Integrated Systems
• American Bureau of Shipping – James Bond, ABS Lead Canada
• Vancouver Maritime Centre for Climate – Elisabeth Charmley, Executive Director
• Ocean Networks Canada – Kate Moran, President & CEO
• Ocean Start-Up Project – Donald Grant, Executive Director
• NRC IRAP - Trevor Moat, Industrial Technology Advisor
10:30 – 11:00: Coffee & Health Break – also time for networking and Trade Show
11:00 – 12:20: Panel # 5 – Business Scale-up Opportunities – Addressing potential funding sources, export assistance, and business scale-up assistance for businesses on the move.
Moderator: Alex Rueben
• InBC Investment Corp – Jill Earthy, CEO
• Pacific Economic Development Canada – Naina Sloan, Vice President, Programs and Partners
• Export Navigator – Chelsea Sang, Regional Manager
• FortisBC Clean Growth Innovation Fund – Mark Warren, Director, Business Innovation
• Innovative Solutions Canada – Bradley Goodyear, Director General
12:20 – 13:20: Lunch – also time for networking and Trade Show
13:20 – 15:50: PSPC Marine Procurement Outlook
15:50 – 16:00: Concluding remarks – ABCMI (Executive Director and President)
ABCMI has secured a discounted block of rooms at the Vancouver Marriott Downtown Hotel.

The online booking link is: https://book.passkey.com/go/abcmi22
Please note the booking deadline is October 6, 2022 for our special contracted group rate.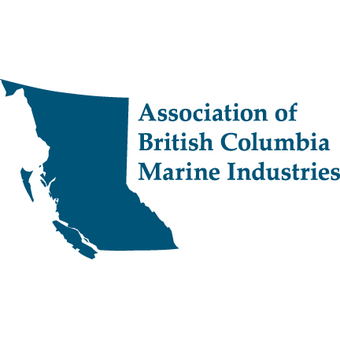 Vancouver Convention Centre, West Building