Event Details
09:00 Registration & Coffee - be prepared to show proof of double vaccination to enter the venue. For those coming in from the lower mainland on the 07:00 sailing from Tsawwassen, they may not arrive at the Forum until approximately 09:20.
09:30 Welcome and Introduction – Alex Rueben, ABCMI
09:35 Opening Remarks – Mark Collins, President & CEO
Panel A – Moderator, Alex Rueben
09:45 Shipbuilding – Ed Hooper, Executive Director Shipbuilding
10:00 Terminal Engineering Update and Forward Focus – Eric Monrad, Director Terminal Engineering
10:15 Fleet Maintenance Plan – Dan Riis, Director Fleet Engineering
10:30 Q&A
10:40 Coffee & Networking Break
11:00 Industry Show Case
Wärtsilä Canada – Mark Keneford, General Manager
Jastram Technologies – Robert Adie, Technical Sales Account Manager
Brock Solutions – Alex Pierce, Senior Product Manager
Panolin – Patrick Levesque, Business Development Manager
ThinkSensor – Pavel Hainz, President
12:15 Lunch & Networking Break
13:00 Industry Show Case
AES Engineering – Alex Greig, Project Manager
Canal Marine – Shawn Balding, General Manager
ABB – Kevin Andersen, Technical Solutions Manager, New Builds
Spar Power – Harnam Trehin, President
Panel B – Moderator, Capt. Jamie Marshall, Vice President, Shipbuilding & Innovation
14:00 Business Transformation Initiatives – Sheena Reagan, Manager Business Development
14:15 Coffee & Networking Break
14:35 On the Horizon Technology Considerations for BC Ferries – Bruce Paterson, Director Naval Architecture, Engineering; Miles McKinnon, Engineering Manager, Electrical Systems
14:55 Post BCF Decarbonization Design Lab – Industry Input Exercise
15:25 Closing Remarks
This in-person event will be held in accordance with all Provincial Health Officer guidelines and orders.
Proof of double vaccination will be required to enter the venue. Masks must be worn inside.
Are you an ABCMI Member who has a product or service you think BC Ferries would like to hear about? You may be selected to pitch at the Industry Show Case. Email your interest to contact@abcmi.ca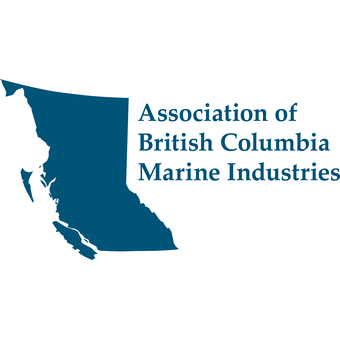 100 Harbour Rd, Victoria, BC V9A 0G1, Canada