THANK YOU SPONSORS

Event Details
The conference will span two full days and feature up to 22 exhibitors in a trade show as well as including an array of interesting speakers and panels addressing the full scope of the sector that ABCMI represents. With over 200 delegates expected to attend over the two days, this event will present numerous opportunities to connect with other companies, provincial and federal governments, academia, and other industry stakeholders.
By order of the Provincial Health Officer (PHO), proof of double vaccination is required to attend the Business Opportunities Conference. Masks must be worn.
Day 1 (Tuesday, November 2)
06:30: Tradeshow Set-Up (Exhibitors)
08:30: Registration
09:30 – 09:35: Opening Remarks – ABCMI
09:35 – 09:50: Opening Keynote Speaker – Minister Hon George Chow, BC Minister of State for Trade, Government of British Columbia
09:50 – 12:00: Panel # 1 – Defence Procurement Business Opportunities – Large defence procurement contractors speaking to their involvement in the marine space, potential business opportunities created for SMEs through through supply chains, ITB/ IRB offset obligations, and Value Propositions, and any specific interests on Canada's west coast. Given the number of participants in this panel –this panel is being split into two sessions – one following the other.
Moderator: Alex Rueben, Executive Director, ABCMI
Panel 1A:
Babcock Canada – Jack MacDonald, Head of Innovation. Technology & Socio-Economic Benefits
Chantier Davie – John Schmidt, Senior Vice President Commercial & Government Programs
General Dynamics Canada – Martin Drews, Deputy Program Manager - HCCS Program
Raytheon Canada – Barry Windsor, Capture Manager/Industrial and Technological Benefits Manager
Seaspan Shipyards – Steve Christiansen, Vice President, Supply Chain Management
SNC Lavalin – Dennis Plonka, Operations Director - Defence & Logistics
Panel 1B:
CAE – Pierre Desbrosse, Industrial Cooperation & Contract Administrator, Defense & Security
Lockheed Martin Canada – Glenn Copeland, Director, Business Development, RMS
MDA – Steven Yankowich, Senior Program Director, CSC Project
General Electric – Gene Joelson, Manager, GE Power Conversion
Thales Canada – Simon Sukstorf, Program Director, NSS
A SMB perspective – Scott Dewis, Founder of RaceRocks 3D
12:00 – 13:00: Lunch – also time for networking and allowing attendees to see Trade Show
13:00 – 13:20: Featured Speaker – Simon Page, Assistant Deputy Minister / Defence and Marine Procurement Branch of Public Services and Procurement Canada
13:20 – 14:30: Panel # 2 – Trends in BC Ports and Terminals – This will look at developments and expansions, including the application of innovation and new technologies, in BC ports and terminals.
Moderator: Jane McIvor, Executive Director, Association of Pacific Ports
Panelists:
Kiewit Corporation – Jason Block, Director of Strategic Partnering & Market Development
Global Container Terminals Canada – Chris Ng, Vice President, Marketing & Sales
Westmar Advisors – Daniel Leonard, Vice President
MarineLabs – Joshua McKenty, Chief Operations Officer
7Gen – Frans Tjallingii, Chief Executive Officer
14:30 – 15:00: Coffee & Health Break – also time for networking and getting to see Trade Show
14:50 – 15:50: Panel # 3 – BC Shipbuilding Industry Strategy – Focusing on the ongoing development of the BC Shipbuilding Industry Strategy and touching on some emerging themes including a focus on smaller yards and how to expand opportunities throughout the BC Marine industry.
Moderator: Alex Rueben, Executive Director, ABCMI
Panelists:
BC Government – Selena Basi, Assistant Deputy Minister, Trade & Industry Development, JERI Ministry
ABCMI – Robert Allan, President, ABCMI Board & Executive Chairman, Robert Allan Ltd
Ocean Pacific Marine Boatyard – Bruce Kempling, President
Seaspan Shipyards – Dave Hargreaves, Vice President, Strategy and Business Development
BCIT – Tom Roemer, Vice President, Academics
16:00 – 18:00: Networking Reception (Vancouver Convention Centre West Building – Exhibitor Space)
Day 2 (Wednesday, November 3)
08:00 – Registration (for those that didn't register the previous day)
08:30 – 08:40: Day 2 Opening Remarks and Brief Presentation – ABCMI
08:40 – 09:00: Featured Speaker – Chief Gordon Planes of the T'Souke First Nation speaking to interests of Indigenous communities in pursuing the advance of marine technologies and innovation in the Salish Sea.
09:00 – 10:15: Panel # 4 – Marine Innovation – will touch upon: Decarbonization of Shipping; Hybrid & Battery Technology; Vessel Alternative Fuels & Power Sources; and Alternate Forms of Marine Propulsion
Moderator: Dan McGreer, Principal Naval Architect. VARD Marine Inc.
Panelists:
VARD Marine – Lee Grace, Business Development Manager
Capilano Maritime Design – Chris Mulder, President
Wärtsilä Canada – Mark Keneford, General Manager
BC Ferry Services Inc. – Ed Hooper, Executive Director, Shipbuilding
Vancouver Maritime Centre for Climate – Elisabeth Charmley, Executive Director
Marine Renewables Canada – Elisa Obermann, Executive Director
10:15 – 10:45: Coffee & Health Break – also time for networking and getting to see Trade Show
10:45 – 12:00: Panel # 5 – Ocean Science & Technology – What is happening in BC? – A mix of OS&T companies in BC that are making interesting advances in innovation in the ocean and marine space – including autonomous/remotely operated craft – as well as profiling the new Centre for Ocean Applied Sustainable Technologies (COAST).
Moderator: Vince den Hertog, Vice President, Engineering
Panelists:
SHIFT Environmental Technologies – James Spencer, Chief Executive Officer
Rockland Scientific Corp – Fabian Wolk, President
Cellula Robotics – Eric Jackson, President
SEAMOR Marine – Chris Parker, Lead Engineer
COAST – Emilie deRosenroll, Chief Executive Officer, South Island Prosperity Partnership
12:00 – 13:00: Lunch – also time for networking and getting to see Trade Show
13:00 – 15:50: PSPC Marine Procurement Outlook (This event will also be made available to follow on-line) Opening Remarks: Simon Page, Assistant Deputy Minister / Defence and Marine Procurement Branch of Public Services and Procurement Canada
15:50 – 16:00: Concluding remarks – ABCMI
16:00: End of Conference & Trade Show
ABCMI BOC Sponsorship Package & Exhibitor Spaces
- SOLD OUT -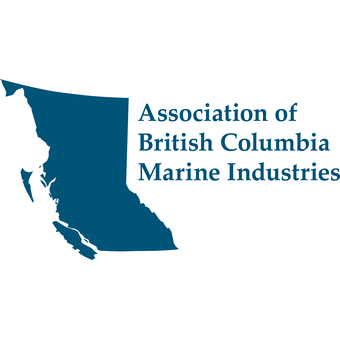 1055 Canada Pl, Vancouver, BC V6C 0C3, Canada