Western Economic Diversification Canada in partnership with Association of British Columbia Marine Industries and Aerospace Industries Association of Canada-Pacific.
Event Details
The Western Innovation Forum (WIF) is an industry-oriented conference aimed at connecting western Canada's aerospace, marine, defence and security industries, cutting edge innovators, and researchers to innovation-driven investment, research, partnership, and business opportunities. Registration is free, but space is limited. An afternoon of B2B meetings between defence contractors and Small and Medium-sized Businesses (SMBs) and research institutions will connect participants to innovation-driven investments, research, partnerships, and business opportunities in Western Canada.
Why should you attend?
Meet government and industry representatives.

A full conference program with thought provoking panel discussions on the Canadian defence sector, innovation, and western Canadian capabilities.

Gain insight into the outlook of the defence and security sector.

Use the B2B program to present your company capabilities and innovations to potential global defence and security partners.
Where is the event?
The Western Innovation forum will be held at the Vancouver Marriott Pinnacle Downtown Hotel and discounted rates are available to attendees using this link.
Western Economic Diversification Canada (WD) is pleased to be working with its contracted partner B2B/2GO to organize a Business-to-Business (B2B) meeting program for WIF 2019.
Companies and post-secondary institutions wishing to participate in B2B meetings at WIF are encouraged to take part in a pre-matchmaking process.
Current or potential bidders on Canadian defence procurement contracts will host the B2B meetings. These prime contractors and top tier companies will be seeking Canadian capabilities in industry, research or skills development and training that may be of benefit to them in meeting obligations flowing from Canada's Industrial and Technological Benefit policy.
Companies and post-secondary institutions wishing to meet with bidders will fill in a profile and a questionnaire on the B2B/2G0 platform. A detailed description of the B2B matching process is available for your review. Two additional documents will be important references and guides for completing the profile and questionnaire: Main Activities and Keywords and Tier Level and TRL Definitions.
Bidders will review profiles created on the B2B/2G0 platform and select the meetings they want.
B2B Matching Process – Key Dates
Beginning the week of February 4, registrants for WIF 2019 will receive an email from B2B/2GO giving them necessary links, passwords and instructions to create a profile on the B2B/2GO platform.
To have the best chance of being matched for B2B meetings, companies and post-secondary institutions should complete their profiles and questionnaires by February 14.
Profiles and questionnaires submitted between February 14 and February 21 will still be considered for B2B pre-matching where meeting slots are still available.
B2B meeting schedules for WIF 2019 will be available on the B2B/2GO platform on March 1.
Meeting sign up at WIF 2019
Meeting slots available after the matching process is completed will be available to companies or post-secondary institutions on a first-come, first-served basis at the Western Innovation Forum itself.
Draft Agenda
Vancouver Marriott Pinnacle Downtown Hotel, 1128 W Hastings Street, Vancouver BC V6E 4R5
---
Conference Agenda: 7 March 2019
7:30 - 8:00 am
Registration
8:00 - 8:10 am
MC Welcoming Remarks
8:10 - 8:25 am
WD's Deputy Minister's Opening Remarks
8:30 - 8:50 am
Keynote Speaker 1:
Murray Johnson, Senior Director Business Development, Babcock Canada Marine & Technology
8:55 - 9:15 am
Keynote Speaker 2:
Glenn Copeland, Director Business Development, Lockheed Martin Canada RMS
9:15 - 9:30 am
Coffee Break
9:35 - 10:30 am
Panel 1: R&D in Western Canada
From artificial intelligence to composite materials, find out what top western Canadian post-secondary institutions are developing and how you can do business with them.
10:35 - 11:35 am
Panel 2: Key Industrial Capabilities
Highlighting key western Canadian KICs
11:40 am - 12:00 pm
Keynote Speaker 3:
Tom Fox, International Campaigns Leonardo MW Ltd.
12:05 - 12:15 pm
Closing Remarks
12:20 - 1:00 pm
Networking Lunch
1:00 - 5:30 pm
B2B Meetings
---
Breakout Sessions
Room: Shaughnessy 1. Federal Government Funding Programs
1:30 - 2:00 pm
Defence Research & Development of Canada. Innovation for Defence, Excellence and Security (DRDC - IDEaS)
2:15 - 2:45 pm
Innovation Solutions Canada
3:00 - 3:30 pm
Western Economic Diversification Canada Programs
Room: Shaughnessy 2. Accessing Opportunities
1:30 - 2:00 pm
NATO Support and Procurement Agency (NSPA)
2:15 - 2:45 pm
Industrial and Technological Benefits Policy (ITB) and Value Proposition (VP)
UBC Tour and Meetings at The Cube
In conjunction with the Western Innovation Forum, WD's ITB team is organizing, a tour of labs at UBC and meetings with innovative companies at The Cube on March 6, 2019.
The objective of the tour and meetings is to introduce global defence contractors to innovative labs, start-up firms, as well as research and skills development and training opportunities in which they might make investments or seek partnership arrangements under the Industrial and Technological Benefits Policy and Value Proposition.
Please sign-up for the tour by sending an e-mail directly to Jennifer.Leng@canada.ca. Seating is limited.
A confirmation e-mail will be sent to you once you are registered.
---
Tour of UBC and the CUBE
March 6 2019 Innovation Tour
Vancouver
| Action | Timing | Details |
| --- | --- | --- |
| Transportation pick up for tour participants | 7:30a.m. | Pick up at the Marriott Vancouver Pinnacle Downtown Hotel, 1128 W Hastings St, Vancouver, BC V6E 4R5 |
| Planned arrival at UBC campus | 8:30a.m. | |
| First meeting/lab tour | 8:45a.m.–9:45a.m. | Composites Research Network; Spotlight on Advanced Manufacturing |
| Second meeting/lab tour | 10:00a.m.–11:00a.m. | Marine Systems Initiative (MSI), Spotlight on Cyber Resilience |
| Third meeting/lab tour | 11:15a.m.–12:15p.m. | Clean Energy Research Centre (CERC), Spotlight on Advance Propulsion Systems Laboratory |
| Travel | 12:30p.m.–1:00p.m. | UBC to The Cube |
| Lunch meeting at Postmark Brewing (Please note participants will be responsible for own bills) | 1:00p.m–2:00p.m. | With Avcorp Aerospace and key partners from the BC advanced manufacturing sector involved in the Learning Factory initiative |
| Meetings at The Cube | 2:15p.m.–4:00p.m. | Meetings at BC Tech The Cube - LlamaZOO, VR Square, Off World Industries, AMPD Technologies |
| Travel back to drop off point | 4:10p.m.–4:30p.m. | Drop-off at the Marriott Vancouver Pinnacle Downtown Hotel |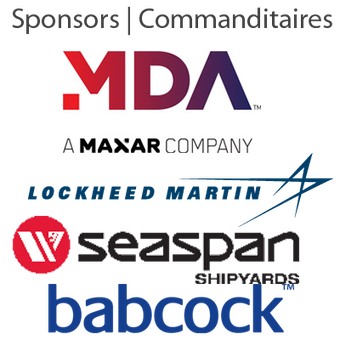 Vancouver Marriott Pinnacle Downtown Hotel, 1128 W Hastings St. Vancouver, BC