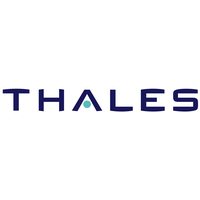 AJISS: Engaging with Industry in R&D

In fulfillment of our Arctic and Offshore Patrol Ships and Joint Support Ships In-Service Support (AJISS) Value Proposition commitments, Thales Canada is seeking proposals from industry and academia that will help Thales identify and select high potential R&D activities to fund. We invite industry and academia to submit AJISS program-focused R&D proposals related to the marine in-service support sector. Please refer to AJISS Definitions below.
Key Dates for Submission:
| | | |
| --- | --- | --- |
| October 31 | November 30 | January 2019 |
| Abstract submission deadline. | Final evaluation date for abstracts. | Funding for successful applications begins. |
Access the Template and Submit your Proposal:
You can access the R&D proposal template HERE.
Completed proposals should be submitted to:
Karen Chase
Head of Offsets/Industrial and Technological Benefits, Thales Canada
karen.chase@ca.thalesgroup.com

Thales Canada is pursuing a focus area aimed at improving the efficiency (both time and cost) of ship refit/maintenance activities in Canada. We've built a team of Operations Researchers and AI Scientists to examine and evaluate potential solutions, and we're seeking the participation of companies experienced with ship retrofit/maintenance work to contribute to the problem definition and to help evaluate a range of possible solutions.
Workshop Dates:
October 10 - Halifax, NS
Future upcoming workshop dates will be posted here.
To receive an information packet and additional workshop participation details, contact:
Daniel Lafond, PhD
Thales Research & Technology (TRT) Canada
Daniel.Lafond@ca.thalesgroup.com
1-418-651-0606, ext. 4510652
AJISS Definitions:
"Marine In-Service Support Sector" means industrial activities that include: maintenance, repair and overhaul, research and development, design, engineering, testing and evaluation services, logistics and management support related to technologies and sub-systems used in marine naval and commercial in-service support activities. This category includes activities associated with modifications or replacements of such equipment to address initial or changing requirements as well as extension of their lifetime.
"Research and Development" or "R&D" means a scientific investigation that explores the development of new goods and services, new inputs into production, new methods of producing goods and services, or new ways of operating and managing organizations. Specific R&D activities consist of Marine In-Service Support in the areas of: program management; data analytics; predictive maintenance; logistics support analysis; life cycle management; and in-service support productivity improvements.
---